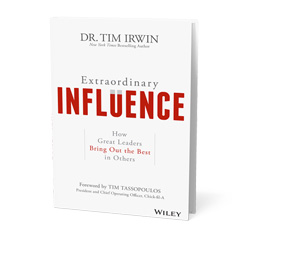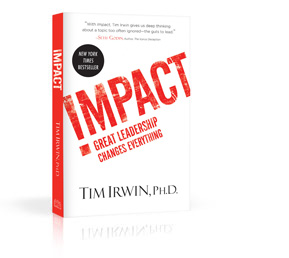 ---
Extraordinary Influence
How Great Leaders Bring Out the Best in Others
The age-old question for every leader—how do we bring out the best in those we lead? Anyone who has run a company, raised a family, lead an army, or coached a team struggles to find the key to help others excel and realize their potential. It is surprising how often we resort to criticism vs. an approach that actually results in a better worker and a better person.



Impact
New York Times Best Seller
In Impact, Irwin identifies the principles and beliefs that lead to great leadership — ways in which you can grow and thrive and be trusted by others. Learn how to be the kind of leader that motivates others in meaningful work and great accomplishments and what you can do to stay on track so you avoid a path of personal destruction so many leaders go down today. Most of us want to make a positive difference through our work and to have our lives count for something more than simply making a living. We want to make an impact. This book will show you how.



---
Free Resources
- Assessment
- Executive Discussion Guide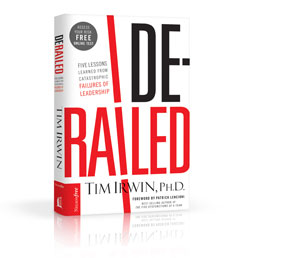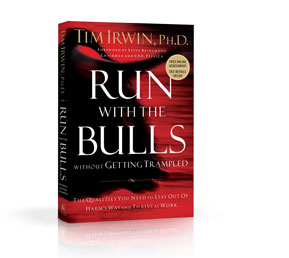 ---
Derailed
What causes a leader to fail? What can we learn from those who have fallen? How do we avoid failure of our own? These are just a few of the questions answered in Derailed.



---
Free Resources
Run with the Bulls
For 85% of American who feel unhappy and unfulfilled by their work, Irwin provides a thoughtful examination of the likely causes and strategies for reversing course. His insight into the seven traits that underlie success and personal fulfillment are based on thousands of executive interviews he has conducted during his career as a corporate psychologist. He sharpens his message with stories of courage, perseverance and periodic disappointment from his own life.

---
Free Resources
- Assessment
- Personal Change Model
- Faith-Based Discussion Guide